what's the links below about:
the links below are mostly about orphanages, animal protection, and "IN-DANGER" teens.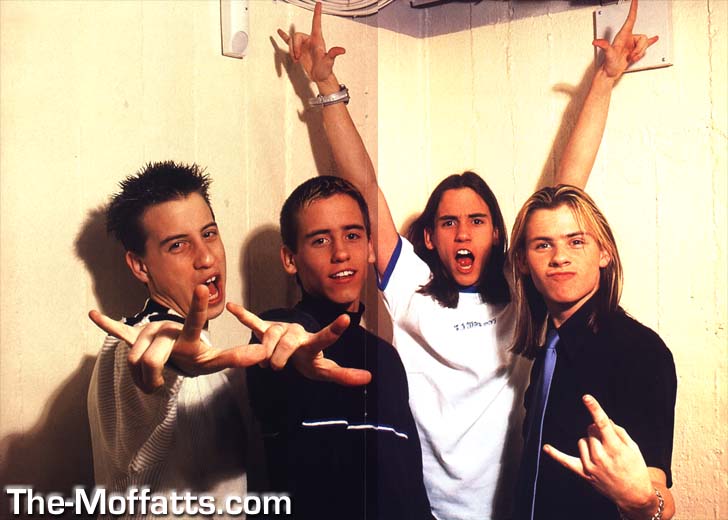 This is a picture of my favorite band, THE MOFFATTS. Their not only a band, their brothers,and their not only brothers, their friends!!!!!!!!!!!!!!
Search Engines
AltaVista You know us as the Internet's original search engine.
Lycos One of the most visited hubs on the Internet reaching one out of every two web users.
Yahoo! With over half a million sites divided into more than 25,000 categories, Yahoo! is both browseable and searchable.
InfoSeek GO Network is a new brand that brings together the very best of the Internet in one, easy to use place.
Favorite Sites


National Runaway Switchboard Provides a hot line for teens & kids who have runaway or are thinking of running away.
STAR UNIVERSE To bring attentionto cruelty to Animals!!!
Youth Entertainment Studios makes music videos, commercial, and web sites with "IN DANGER" teens.
Orphanages: POST-IT-PAGE let's you post messages for info on orphanages.
Discovery.com teaching sources, Ideas, animals, and...
ANIMAL RESCUE FOUNDATION of Dana Point, Inc. rescued animals up for adoption.

IMMA marine awarness and protection.